About SAITEX
We are 2005 based company, working as a manufacturer and supplier of Crocheted/Knitted & Woven/Needle Narrow Fabric Elastic & Laces. From past 25 years, our company is associated with manufacturing and trading Narrow fabric and laces. We are known for supplying premium quality elastic adhering to latest quality standards. The reason behind our success is our dedication to provide the best possible fabric solutions to our clients. We use only the best of materials, weaving patterns for meeting our customer particular requirements and different industrial applications. Our success can be attributed to consistent innovation in fabric designing & construction techniques, together with the use of superior quality fibers. We Supply all our Products to all reputed Garment Houses all over India.

Plant & Manufacturing.

We are located in Surat with the advance Imported Machineries having a Production Capacity to Manufacturer Nearly 500000mts (Knitted) & 300000mts (Woven) Elastics daily.

Raw Materials

Polyester/ Nylon / PP Yarns , Spandex Yarn & Heat Resistant Latex Rubber Thread.

Quality Certificates.

We are ISO 9001-2015 Certified & Oeko Tex Cerified Companies. All our products are tested and free from Harmful Chemicals. We are Rated SME4 by SMERA.

Our Motto

Best Quality
Best Service
Best Price
Our main goal is to provide high quality standards & good customer service. To fulfill all the requirements of our customers, we always keep ourselves updated with latest technology and study market dynamics. Other than that, we always give stress on the factor- High Utilization of the resources, so that production cost can be reduced. We can make elastics as per to your requirements. With our impeccable quality and highly qualified and latest work force, we have been able to fulfill the expectation of our customers. We accomplish this by providing our customers innovative products of exceptional qualities.


Located at Surat in Gujarat, both our companies have robust infrastructure equipped with the latest technology and machinery coupled with a passionate, committed, dedicated and experienced team that relentlessly works hard to produce optimum quality Knitted & Woven Jacquard Elastics,Needle Woven Elastic, Woven Elastic.
With the prime vision to improve quality and increase productivity, we focus on continuous development through innovative approach. The major export houses and domestic suppliers across India trust our Knitted & Woven Jacquard & Plain Elastics and place repeated orders for our range. We offer our products at highly competitive prices and always ensure timely delivery at clients end.

APPLICATIONS

These kinds of elastics come with widths ranging from 1/8 to 14 that will match individuals needs.
Our Clients are from various Industries, few Industries to whom we cater are

Garment Industry
Lingerie / Hosiery Industry
Medical Industry
Home Textiles
Automotive Industry
Footwear Industry
Furniture Industry
Industrial Safety
Leather Industry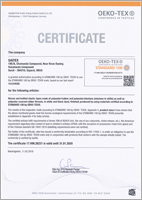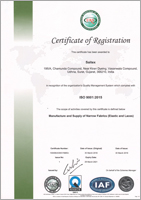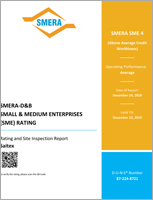 Read More